The best part is, this time of the year Nepalese celebrate their big festivals.
It was mid-October last time when I was in Nepal. Without any doubt this is the best time to visit this country. As I felt, weather was really fine. Nor too cold neither hot. The best part is, this time of the year Nepalese celebrate their big festivals. Festivals like what Christmas means to us, westerners. I landed in TIA (Tribhuwan International Airport) only international airport in capital city Kathamndu. I will not say this is the finest airport in World, takes a little time but without any problems I got out through the immigration. Really friendly and welcoming people had already started wining my heart. As I was on the arrival gate, I saw a cheerful guy holding a paper with my name written on it.
'Namaste' He greeted me and helped me with my luggage to the car. He was there to pick me up from the hotel I was going to stay. He drove me from the airport being the residential areas, few temples to a touristic place Tamel, in the heart of the city.
Finally there it was, Kathmandu Eco Hotel. This was where I was going to spend my days in Kathmandu. Right on the heart of Thamel, easily accessible, hygienic and clean environment impressed me at once. Plus really friendly service and a restaurant with foods whose taste still lays on my mouth is what this hotel offers to its guests. It also has a beautiful Pashmina and Nepali handicraft store on same building where we can buy souvenirs for our friends and family back home.As it was evening, the streets, houses and stores were lighten up with beautiful colourful lights. They were celebrating their major festival Dipawoli. Also known as festival of lights.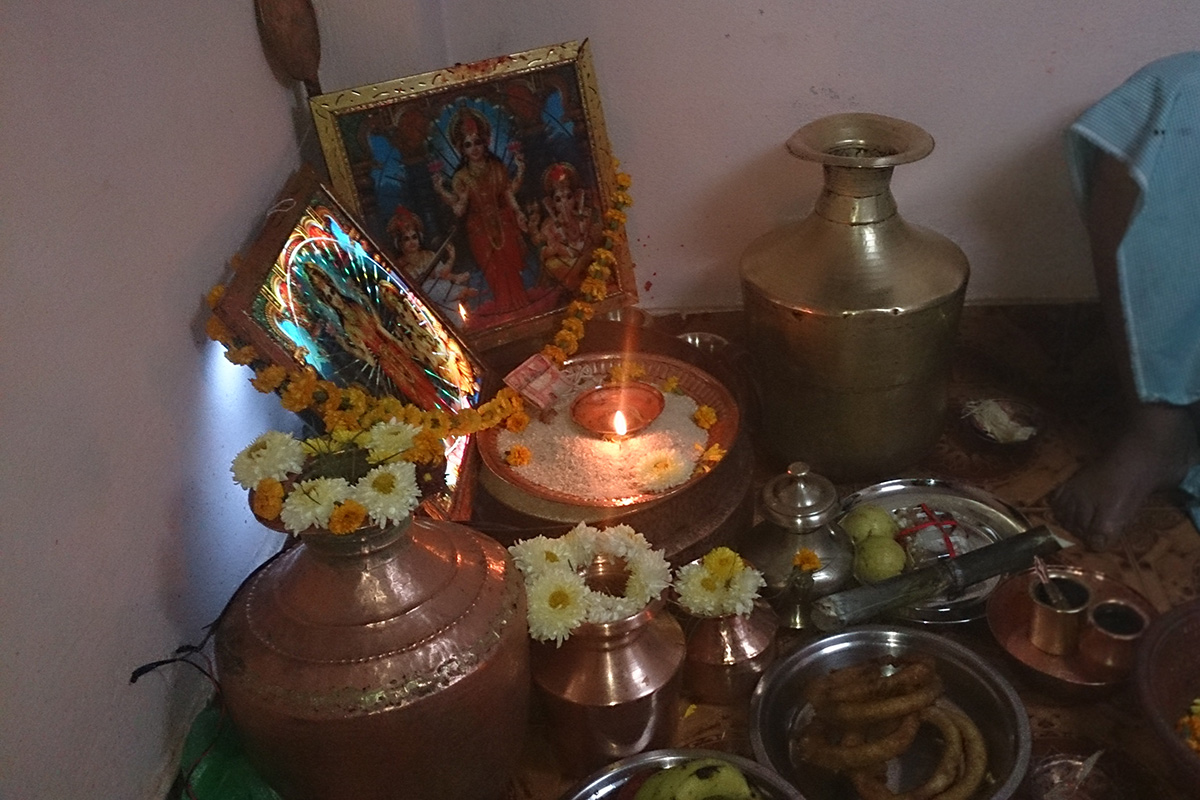 This three days long festival, began that day. They worshiped goddess of wealth, Laxmi and cow. Cow is a holy animal in Nepal. It was really wonderful seeing people doing all their rituals, which was very new to me. Children sang and danced on the streets, ate sweets, collected blessings. I was thinking of going to Pokhara next day but this joys environment changed my mind. I decided to stay in Thamel till the festival lasts. After having Nepali thali on my dinner in Kathmandu Eco Restaurant which was probably one of the best dish I had had in last decade I straight went to sleep.
Next day after breakfast, I walked around the streets of Thamel. Beautiful stores, beautiful people. I can say we people need to learn smiling from Nepalese. That evening also people celebrated dancing and singing around. I too danced when a group of young guys came to hotel with their performance.
The third day, known as 'bhai-tika'. Sisters blessed their brothers with long-life, prosperity and happiness and gift them foods and sweets and brothers give gifts to their sisters too. This is how the festival ended.
Next morning I checked out and left for Pokhara.